Do you want to store your classic car or your family heirloom vehicle? Or maybe there's that extra car with nowhere to park it? Dallas Car Storage has the solution with inside and outside units – the level of protection is up to you!
Whether it's your weekend toy or your passion, we have boat storage solutions as well large enough to store your boat, trailer, and your gear. Make room in your garage for those things you use each day… like your car? Store your motorcycles, jet-skis, and ATV's seasonally or all year long with DCS great rates.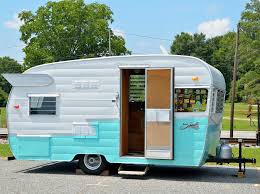 We have great locations to store your belongings for anyone looking to relocate to or near the city. With a variety of options such as parking for RVs, boats, and cars, and moving supplies available, this location and our on-site manager are there to help with all your storage needs. Searching high and low for boat and RV storage Arlington? Well, you can end your search because Dallas Car Storage is the best and top of the line in stores.
Climate controlled storage units for that antique beauty that you do not want in the sun or weathering. We offer car storage, car storage for the military, boat and RV storage for the military and so much more. Boat and RV storage Dallas and boat and RV storage Forth Worth is super convenient and easy to store your car, boat, motorcycle and much more. Car storage in Arlington, car storage in Fort Worth is also super easy to find.
Dallas Car Storage is your one-stop shop for auto storage. Stop looking everywhere for boat and RV storage in Tarrant County because Dallas Car Storage is here to help with your problem of finding a storage for that beautiful car you worked your whole life to save up for. We will store that beautiful car of yours of that motorcycle you only ride every once in a while or that boat and RV that only get used for that family trip once a year.
 We have got all the answers for you at Dallas Car Storage. Climate controlled units or none climate controlled units. Either way, you choose, the units are inside so your car will not get weathered or sun damage.
We know and understand your love for automobiles and we have that love as well. We have seven-day access to that car or motorcycle in storage so it is kind of like it is not in storage. Protected but not kept away from you. We also have top of the line security to protect that beauty of yours you put in our hands to protect.
We offer car storage in Tarrant County also so bring that car and give us a call to take a look at the storage units that we have. We would love to help you out as far as storage goes, come in today and talk to one of our leasing managers and see what kind of storage we have to offer.