When it comes to finding a storage area for your car, RV or boat, consider the security and safety a self-storage facility can provide.  Self-storage units can prevent theft, damage and much of the typical wear and tear that a vehicle can experience when exposed to the elements.  The flexibility of a month-to-month payment method on a self-storage lease means that you can easily retrieve your vehicle of choice whenever you need it and you may terminate the contract at any time you wish.
The peace of mind that comes with having such a large investment under lock and key in a secure facility is hard to put a price on. Whether you are leaving town for an extended business trip or own a car that you only drive in the summer, there are many reasons that you may occasionally need to store a car for a long period of time. Car storage requires more than simply covering and leaving it in a driveway or garage.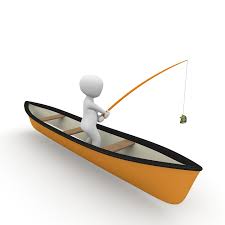 Preparing your car correctly for long-term storage will prevent common issues such as ruined tires and damaged parts. Wind, moisture, sunlight, and rain all can be extremely destructive to a vehicle. In addition, a vehicle left outside may become a home to small animals, which can be very destructive to a car's engine and the interior. The best automobile storage option is a garage or an indoor storage unit.
DCS Self-storage is a perfect example of car storage units insurance companies like to see customers house their classic cars in. Storage units that have been designed to store vehicles are described as "drive up," so you can drive your vintage car right up to the unit, park it inside, close the garage-like door, and lock it. Car storage units are very similar to residential garages, as they entirely enclose your classic car inside to protect it from the wind, rain, snow, and brutal, damaging sun rays.
Another plus is that our storage facility is secure against rodent infestations, so you won't have to worry about the havoc they can wreak. Some of our car storage units are even climate controlled, so exterior temperature fluctuations won't affect the environment inside the unit. That is a valuable feature when you are storing a classic car, as heat, cold, and humidity can all affect various elements of your car including the paint, upholstery, tires, engine, and more.
Being able to control the climate in your long term car storage helps ensure that a vintage car in mint condition stays that way. That's one of the main perks of a self-storage facility.  There are many levels of security a self-storage facility offers.  One is 24-hour video surveillance (a security guard snoozing at the facility entrance isn't going to cut it).  You want well-lit units on equally well-lit grounds.  When you receive your private access code, only share it with people you trust, such as your spouse or close relatives. So give us a call today and see what all that we have to offer when you rent from us at DCS.