Do you have that antique car and you are looking for a great antique auto storage Arlington? We have the answer you are looking for and it is Dallas Car Storage. Our facilities are supplied with air conditioner and seven-day access also we provide top of the line security. We can store that antique car that you worked your whole life to save up for and it not gets sun damaged.
Our indoor auto storage in Fort Worth is air-conditioned in the summer and heated in the winter. We can help you store your Vintage, New cars, if you are in the military we can store your car for you, or if you have a motorcycle we can store that for you as well. Secure vehicle storage in Tarrant County is no problem when it comes to Dallas Car Storage. We have locations to fit where you are located at so you do not have to go far to find a great storage unit.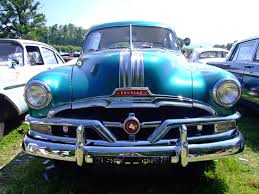 Getting a storage unit that fits what you are looking for is what we do best. We will get that beautiful antique car into storage or that motorcycle into storage and the best part is that you have seven days a week access to it! We are here to help you get that RV that sits there all year into storage so it does not ruin. Are you looking for storage for cars and do not know where is the best place? You have come to the right website for what you are looking for.
We offer storage for all kinds of storage from RV storage, boat storage, antique car storage, military car storage and all other storage you can think of. We offer climate controlled units for rent or non-climate controlled units for rent. Long term car storage Fort Worth does offer climate controlled spaces for rent or none climate controlled units for rent, but all units are indoors. Also, another thing not to worry about is all facilities are secure vehicle storage in Dallas or Fort Worth.
We also are a one-stop shop for storage. We have boat and RV storage as well so you can store that beautiful car and motorcycle in the same spot as you store your boat or RV. Call our leasing manager and you will be impressed with what we have to offer you as far as storage go. Take a look at any location we have and see what we have to offer you, as far as auto goes we are a one-stop shop.
Do not hesitate to contact one of our leasing managers and set up a tour of any location that best fits you and where you are located at. Bring us any automobile and we will be able to store it for you. At a low cost to you, you can have that car staying in new condition. Contact us and let us know what you think about renting with us.