Do you want boat storage for that boat that is just sitting there all year? We have the answer you are wanting without all the hassle. We can save you the head ache and get you boat storage Blue Mound you actually like. We can get you into boat storage Fort Worth, boat storage Haslet and boat storage in Saginaw and be satisfied with the services we provide.
We provide climate controlled storage units but we also provide non-climate controlled storage units. We are number one in storage at Blue Mound 287 Self-Storage. We also offer car storage for those of you that have cars that are just sitting there and want to get them out of the sun, we have what you are looking for. We offer vehicle storage in Tarrant County to best serve our customers and where they are located.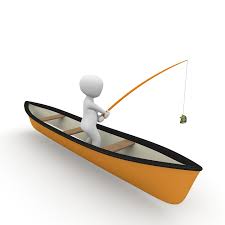 Climate controlled or non-climate controlled, it is all up to you and what you want to spend on storage. We have top of the line security and you have seven days a week access to your vehicle storage, we want to make you as happy with our service we provide. All types of auto we can store. Boat, RV, Antique or new cars, foreign cars, or just a regular car that needs to be stored we can store it for you.
Take that car that has been sitting out in the sun and bring it to us to get it from being damaged. You worked hard for that car and we can help it for getting damaged by our climate controlled units. Contact our leasing manager to set up a tour of our location and get set up in a unit that best fits you. Car storage in Blue Mound is what you need then take a look at any of our locations and see what we have to offer as far as storage goes.
We can help you find the perfect car storage in Fort Worth and you will be satisfied with our top of the line security we have in all of our locations. Take a tour of any location that fits what you are looking for. Have you been looking for storage and are not knowing where to look for. We offer storage for cars, boats, RVs, house hold items and we even have mini storage for those items that are taking up space but are too small for a normal size storage unit.
We can get you into a great storage Haslet, car storage in Saginaw and get that car out of the sun. We can help you get those items into storage so you will not be bothered with them any longer. All you have to do is contact us for a tour of any location that works out for you. We look forward to hearing from you and helping you get in a storage unit. We promise to get you into a unit that best fits you and your storage needs.